Susan Solomon
Editor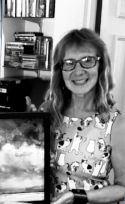 In another life, Susan cleaned funeral homes and vacuumed around the dead. An unspoken element of respect existed within that job; as the intimate invitation into people's lives is never taken lightly. Susan's work has appeared in The Sun Magazine, .Cent Magazine, Rain Taxi Review of Books and Water~Stone Review. Her paintings have shown in Midway Journal, New England Review, Catamaran Literary Reader, Hayden's Ferry Review, Brink and Penn Review.
Kathleen McEathron
Fiction Editor
Kathy believes in the power of fiction. It can bring to light our hidden self and reveal the truth that our human souls are all connected. Stories can simply bring our imagination to life, make us laugh, and please us with a happy ending. Her stories have appeared in New Plains Review and Dust & Fire.
Pamela Schmid
Creative Nonfiction Editor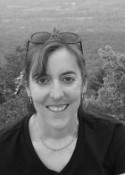 Before receiving a 2013-14 Loft Mentor Series award in nonfiction, Pamela Schmid spent nearly a decade as a staff writer for the
Star Tribune
of Minneapolis. Her work has appeared in
Barren Magazine, The Common, River Teeth, Bellevue Literary Review
and elsewhere. She holds an MFA degree from Hamline University and is currently completing a memoir about the power of silence and words. Often, she can be found scribbling on Post-it
®
notes or her left palm, whichever is handier. Her online home is
pamelaschmid.com
.
Todd Pederson
Poetry Editor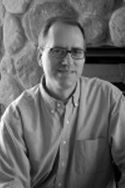 Todd Pederson holds an MFA degree in poetry from Hamline University. His work is featured in the mnLit
What Light
program (
www.mnartists.org
), and "What Light," an anthology that collects the work of 27 Minnesota poets. His criticism appears in online editions of the
Rain Taxi Review of Books
(
www.raintaxi.com
). Todd lives in Eden Prairie with his wife and two children, whom he thanks for their patience and inspiration.
Jamie Buehner
Poetry Editor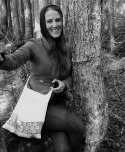 Jamie Lynn Buehner earned her MFA at Hamline University, and lived and worked in Istanbul, Germany, and Alaska, before returning with her family to her home state of Wisconsin. Her most recent work appears in the UAS journal Tidal Echoes. Follow her online at
https://angelfrommontgomery.org/
.
Sleet Lady
Irregular Editor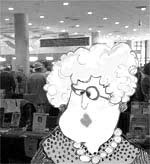 Sleet Lady has been nominated 115 times for a Pushcart Prize. Rumor has it Sleet Lady nominated herself for the Nobel Prize, twice. And, she loves telling the tale of sitting at the bar with Hemingway when he penned his famous one-line short story. Sleet Lady pioneered NASA's new top-secret poetry project, Flying Pearls, until it unfortunately was cancelled due to budget cuts, and is now busy developing a new cryptocurrency, Sleetcoin. Sleet Lady was always interested in American politics and claims to be one of the first American women cartoons to vote. She has worked as a medic in numerous wars and conflicts around the globe and was happy to serve as a volunteer frontline worker offering vaccinations to her fellow cartoons. Sleet Lady is also a midwife, election judge, pioneering AI researcher and well versed in the herbal arts.