Alex Stolis
We talk about ghosts while the moon possums in the sky.
It is still; the kind of stillness right before a thunderstorm
or a car crash. We're sitting on the swings; the playground
overlooks the baseball diamond. Colored paper and matches
confetti the infield; shreds from spent bottle-rockets and fire
crackers. Longneck Budweisers mark first second third base
and home. The only light left is a lone firefly. You've dyed
your hair; skin, white as cuttlefish bones. Tell me your first
wish was the smoothest stone ever skipped across water;
how you felt yourself drown in each ripple and wave.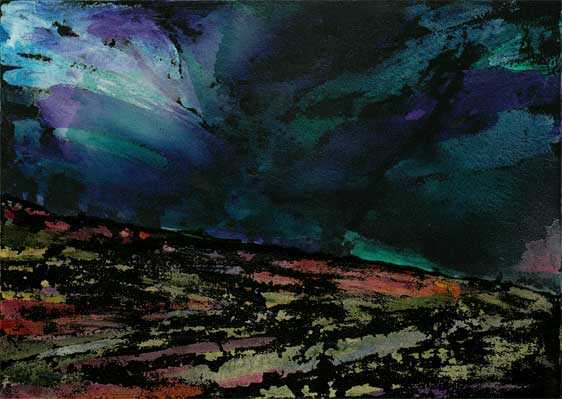 sk
Alex lives in Minneapolis; he has had poems published in numerous journals. His chapbook based on the last words of Texas Death Row inmates, Justice for all, is forthcoming from Conversation Paperpress (UK). Another chapbook, Schoolhouse Rock, is forthcoming from Green Fuse Press. A collaborative effort with the artist Susan Solomon, A Cabal of Angels, is also forthcoming from Red Bird Chapbooks. He has been the recipient of five Pushcart Nominations.