"If you want be a turd, go lay in the yard." The servers who bustle around this small café are adorned in t-shirts with slogans like that across the back and denim shorts all year round. The convenience of a POS has not been introduced to this hometown favorite: at Not Just A Café, orders are hand written for the kitchen, the servers add up the total on your check, and the cash register looks like it may have been manufactured in the early 80s.
The Not Just A Café, also known as the NJ Café, is located not far from the St. Croix River in Bayport, Minnesota. Nestled in what feels like an 1800's storefront, this café is narrow and long with high ceilings. When you walk into the NJ a counter with stools lines the right, booths line the left, and if you need to utilize the "facilities," it is necessary to stroll through the compact kitchen. The décor is best described as "kitsch" with plaques plastering every available inch of wall spaces proclaiming things like, "If my house was a fish, my husband would clean it" or "Do you want to speak with the man in charge or the woman who knows what's going on?"
The NJ is not open for dinner, and if you stop in for breakfast or lunch, chances are you will have to wait for a booth or a seat at the counter, because this little café is almost always full. The menu is no frills, café standards, consistently tasty, and reasonable priced for the portions served. But a warning for those who order the pancake: one cake will fall over the sides of a large dinner plate (proceed with caution if you dare to order two).
Although you may have to wait for your table, the food always arrives in a timely manner while still hot, and the servers don't drop your check on the table until the plates have been cleared. While this little café is always busy, you are never made to feel rude for enjoying a cup of coffee after your meal is finished, and you always leave feeling like your business was appreciated. The NJ Café is one my family's favorite places to eat, and as long as they don't try to adopt the Corporate Chain Restaurant mentality, I don't see that ever changing.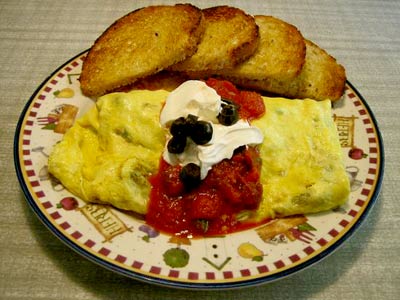 Shelly Love is the Editor in Chief of Red Bird Chapbooks and holds an MFA in Creative Writing from Hamline University, St. Paul, MN. She lives in the St. Croix River Valley with her three sons Patrick, Mikah, and Calvin.