Bill Dwyer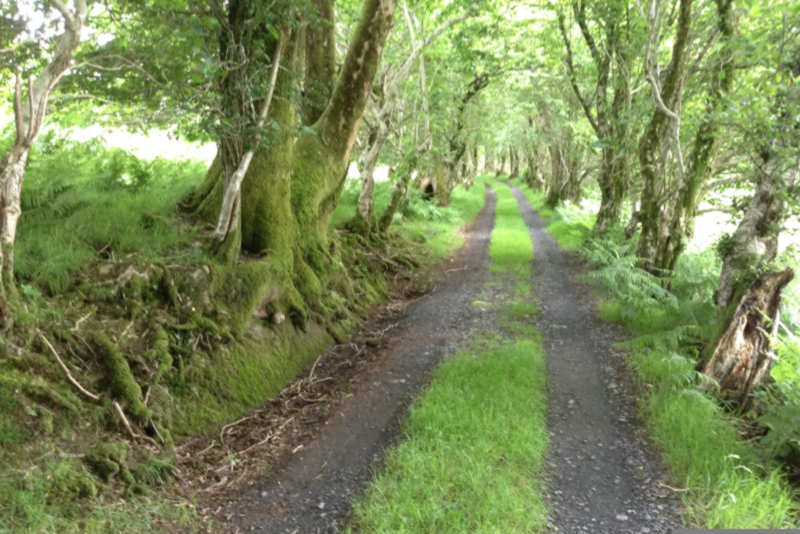 Traveling 4,000 miles to sit in a drab lecture room in cool, cloudy Wales for a writer's retreat is an act of faith.
Sometimes faith is rewarded.
I went to Swansea University in West Wales to examine my shift from objective journalist to subjective author. And hopefully also to cement my emergence from mourning my wife's death and once again embracing a productive place in the world.
What occurred over that week was so much more than all of that.
Peter was the retreat leader. But he was not the only teacher in the room.
I was humbled listening to the organic language of ordinary people, words that touched places within me too long guarded against entry. Forgotten under so many unexamined choices.
The words of my fellow students seeped into my heart like rain into dusty earth, tones against a tuning fork, vibrating deep within, shaking lose the barnacles encrusting my soul. Some phrases cleaved through me like a scythe, opening me up to their emotions.
The best of the writing entered my awareness below intellect, words joined together in a way that morphed into subterranean language bypassing reason on a direct route to my heart.
I breathed in the different scents coming off the verses- wind, grass, sheep dung, sea salt and cracking winter snow- like the musk of a lover.
I felt the sensations more than heard the words, gentle touches on my skin. Magic language that an accomplished journalist but insecure author seeks to speak and understand.
Peter spoke of "hiraeth," a longing for a place that never existed.
But I found myself in the sway of another Welsh concept I can't pronounce, "hywl, "a stirring feeling of emotional motivation and energy."
It spilled into my weary soul like cool water, reviving me.
As I continue my emergence from the dark, airless depths of sorrow in which I feared I'd never again see or feel the warmth of the sun, I longed to embrace purpose, to embrace it for what feels like the first time.
There is a burgeoning animal cry that rolls across my inner terrain and back into itself. A yearning for the creation of something only I can bring into being. Something as fragile and sacred as my own breath.
Peter talked of the sacred too, and I felt it within me in a new way.
The boundaries of the sacred extend beyond the granite arches and stained glass of churches, beyond piousness, self-denial and judgment. It is, as the Oxford dictionary puts it, "too valuable to be interfered with; sacrosanct."
This thing I am engaged with, far from home and in my still bed at night, is too essential to be confined by other's definitions. I am re-defining myself, and I will not be interfered with.
Poet Stephen Dunn writes of a scared space inside, of all things, a car, of "the bright altar of the dashboard" in which his teenage student finds solitude and meaning.
Springsteen would agree. Mansions of glory are where you find them, not where you're told they are. There is no map.
As sure as I know gravity, I know my sacred lies within.
"Your visions will become clear only when you can look into your own heart," Carl Jung wrote. "Who looks outside, dreams; who looks inside, awakes."
In the long struggle following the death of my wife Carol, as the dark lightened and the chill faded, I slowly awoke to my own roiling, verdant inner landscape.
For so long I was afraid I might never escape the pain within me. I now fear falling back into the old grey dreams more than I fear any pain from self-knowledge.
I venture into the low places within me where mist reigns and the sun is hidden by the slopes and turns of my psyche. But there is no threat. Unlike the dead, chill purgatory of mourning I endured for so long, here things grow lush and wild, and treasures lie about waiting to be found by the willing.
Here I am well and safe in the midst of unknowingness and doubt. Here, whatever pain I give voice to yields not despair, but healing. Here I am as close as I think I'll ever be on this earth to my Creator.
As I wander deeper into myself, I am returning to a home I had not realized I'd left. And I know I am meant to cross that rose-arched threshold into the warmth of my own recovered inner mansion and the peace within.
And I find I can walk this world without Carol by my side so long as I walk with her in my heart.
Thank you, Wales.
Bill Dwyer is a semi-retired newspaper journalist from Chicago, IL.
A former beat and investigative reporter for two weekly newspaper chains, Bill is currently working on a memoir of his wife and her legacy. He is also working on a second non-fiction book on the mysterious death of River Forest, IL mother Catherine O'Connor Trage.